Our Mission
To give hope to young girls in our care by counseling, educating and mentoring them in a safe, nurturing environment.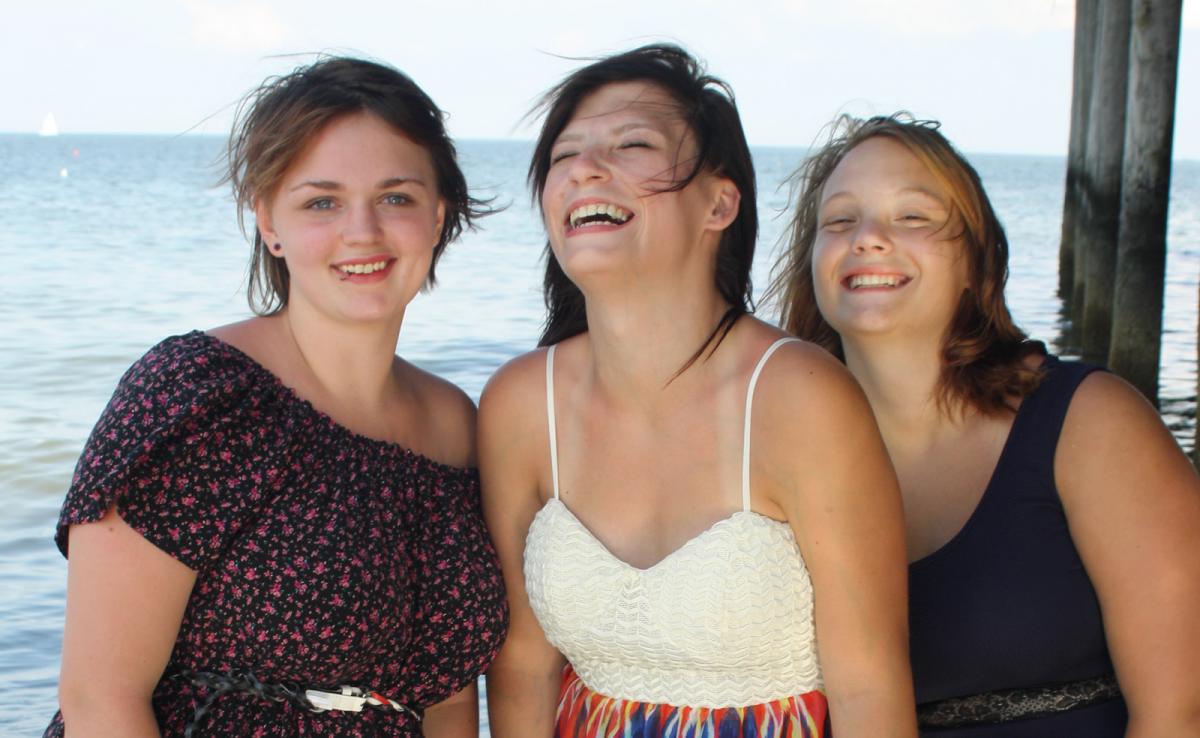 What Is Golden Girl?
Golden Girl is a group home for teenage girls who have been abused, neglected, orphaned or for another reason can't live in their natural home. We are licensed by the West Virginia Department of Health and Human Resources to serve 24 girls between the ages of 12-18. All of our girls attend our local public schools. Our homes are all located on the same block, in the small town of Ceredo, West Virginia. We strive to make our homes as family like as possible, so our agency consists of five separate houses with four or five girls living in each home. While living with us, we provide numerous services including: counseling, educating, psychiatric, nursing, mentoring, recreation and a host of other services listed in more detail under our programs heading.
 
In addition to providing residential services, we provide Transitional Living (TL) Services to our girls 18-23, who have completed our residential program and need some assistance transitioning to independent living.  Further information about our TL services is listed under programs.
 
Recently, we added specialized foster care to our array of services we provide.  This program is designed to only serve girls who have completed our residential program.  To learn more see under Programs.
Please continue to truly see what makes Golden Girl unique.
Our Philosophy
(and why we are not like any other group home!)
To understand our philosophy, you will need a little history about Golden Girl. Golden Girl was opened in 1983 by our founder, Judy Gilkerson, who had spent decades working as a teacher (K-12, special education, reading specialist etc.…) Judy strongly believed that each of her students needed to feel accepted, worthwhile, part of her class and most importantly loved. When she wrote our program, this philosophy was incorporated throughout the agency from the staff hired to the physical structure of the facility. It had to be a home.
 
You may wonder how a behavioral health center that provides professional services can continue to follow our founder's philosophy. The easiest way to explain this is to ask a parent or yourself, if a kindergarten teacher ONLY needed to teach her students. In contrast, would they prefer that the teacher provide excellent instruction in a safe, nurturing environment where the child feels accepted and loved?
 
Our staff members are qualified professionals, who do their jobs in a competent manner, while also developing care, concern and even love for the girls we serve. In essence, we all become one big Golden Girl Family. Thankfully, families can be defined by their own family. For Golden Girl, this means anyone who has lived, worked, volunteered, donated, visited or simply supported us are a part of our Golden Girl Family.  
 
As you explore our web page, we hope that we can soon say to you, "Welcome to our Golden Girl Family!"