We provide a wide variety of services to our girls. In addition to providing for everyday needs for food, shelter and guidance, we also provide services to help them cope with any special issues. We are family to our girls. We help them with schoolwork, social issues, after-school activities, and individual problems and needs. This is a 24-hour, 7-day a week commitment. We have one trained staff member for each 3.5 girls in our care. This low ratio means girls receive the attention and help they desperately need and deserve.
Our services include:
Psychiatric services
Psychological services
R.N. and L.P.N. services
Counseling services
Crisis Intervention
Individual and Group Therapy
Assessments
Treatment Planning
Case Management
Supportive Services
Behavioral Management
Preparation for Adult Living
Transitional Living House
Recreation, Events and Activities
EPSDT Screens and Follow-up
Staff/resident ratio 1:3.5
24-hour awake staff
Community Integrated Services
Cultural Enrichment
Individual special interest/talent focus
Self-esteem building
A Program Especially For Girls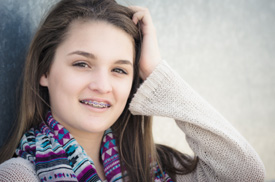 Our program is designed to meet the girls' needs in an atmosphere in which they feel loved, wanted, valued, and accepted. We work hard to help each girl mature and grow to reach her maximum potential. Golden Girl Group Home provides:
A comfortable, safe, supervised living environment designed to encourage each girl's emotional, moral, social, and physical development.
A program that ensures girls' daily needs are met, including personal hygiene, self-esteem and an overall sense of well-being.
A diverse, highly trained staff who works directly with our residents.
Intensive levels of treatment services, including assessment, treatment planning, case management, supportive counseling, crisis intervention, individual and group psychotherapy, behavior management planning and implementation, and basic living skills.
An outstanding PREPARATION FOR ADULT LIVING PROGRAM (PAL), which bridges the gap from total structure to total independence. When girls reach 18 years old, they move into our transition program, where they receive the necessary training, skills, and support needed to live independent lives.
An exemplary RECREATION, EVENTS, AND ACTIVITIES PROGRAM (REAP), teaching the girls positive, attainable social alternatives. Every facet of the program, from physical fitness through cultural enrichment, teaches the girls in a loving, supportive and stable atmosphere.